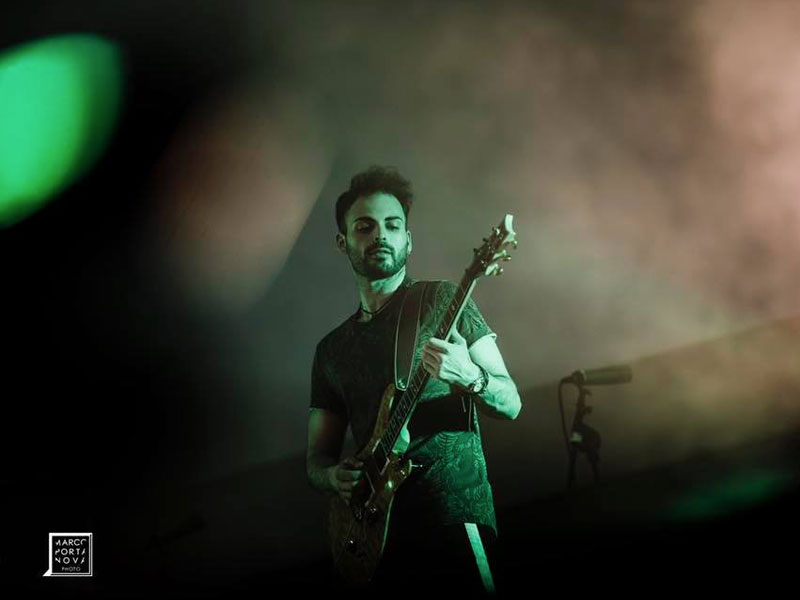 Marco Marra Sono allievo e tutor di didattica di Massimo Varini.
A 20 anni ho debuttato come chitarrista per GERARDINA TROVATO per la
quale, dal 2019, ricopro il duplice ruolo di Direttore Musicale e
Chitarrista.
Ho collaborato con la radio RTR99 assieme a Guido Tognetti e Fabio
Martini, suonando con Gianni Togni e Jessica Morlacchi.
Ho collaborato con Alex Lai (Tu si que vales) suonando con Giulio
Todrani ("Juli & Julie" e "Io vorrei la pelle nera") e
Cristiano Turrini (The Voice of Italy). Ho collaborato come
chitarrista per Raoul Sorrenti (Amici di Maria De Filippi), Vanessa
Elly (The Voice of Italy), Adriana Volpe, e con il gruppo romano Ghost
(suonando con loro nel concerto per i 18 anni di discografia tenutosi
il 25/06/19 al teatro di Cinecittà World).
Dal 2019 sono Endorser dei noti marchi "Magrabò",
"Essetipicks", "D'Orazio Strings".
Ho preso parte a diversi seminari di chitarristi quali Steve Vai,
Massimo Varini, Stef Burns e molti altri, ho avuto il piacere di
condividere il palco con grandi musicisti quali Paolo Fabbrocino (Il
Volo, Amedeo Minghi), Francesco Luzzio (Valerio Scanu, Mirko e il
Cane), Vezzio Bacci (Peter Gabriel, Simple Minds), Marco Petriaggi
(Dionne Warwick, Giorgia) ed altri.
Oltre all'attività live e studio, mi piace dedicare tempo
all'insegnamento.
https://instagram.com/marc0marra?igshid=15ft5tchk0r6g