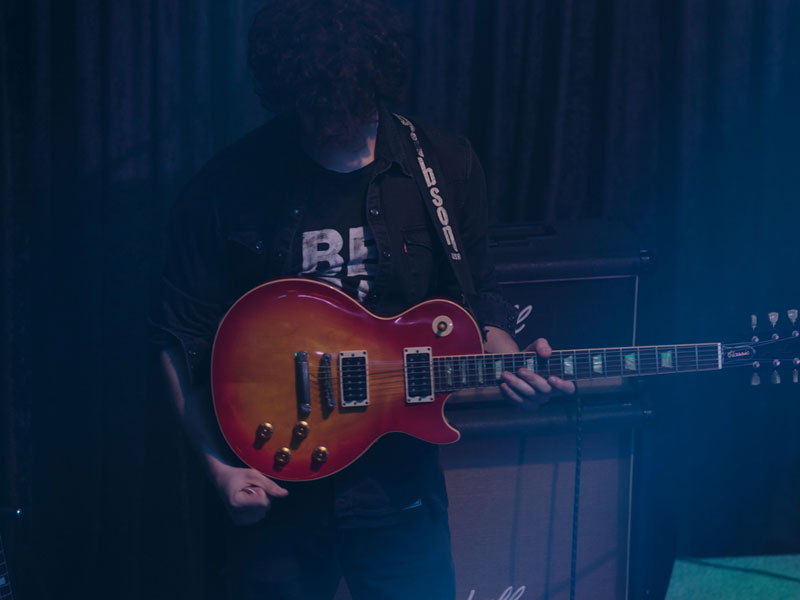 James Ford
nome
James Ford
home page:
https://www.facebook.com/JFXMusic/?pnref=lhc
contatto e-mail
James4ord@gmail.com
strumento/i
Endorsed Ibanez Artist.
6 string.
7 string.
amplificazione:
Marshall Amps.
Marshall JCM 800 2203 100Watt
genere/i
Rock
metal
blues
funk
gruppo/i
Kingpin (heavy rock)
Torque (Rock trio featuring Mel Gaynor on drums)
Solo.
descrivi te e la tua musica
James Ford has become an experienced guitarist with a career which has spanned over 20 years, starting in 1996 when was just 6 years old. He has performed in front of live audiences across the U.K, Europe and America. James has made television appearances, recorded and released albums with Several rock bands. He also has major experience in session work.
James has a solo album due for release this year in the fall of 2018 and is currently playing for legendary rock drummer Mel Gayn or from the band "Simple Minds". Over James' career he has acquired different playing styles and genres such as Rock, Blues, Funk, Metal and Fusion and has a vast array of techniques. James naturally plays blues with a rock tone and feel that gives you a mixture of Jimi Hendrix, Steve Vai, Joe Satriani and Gary Moore. Considered as a virtuoso by his peers, he has no boundaries in what he can do