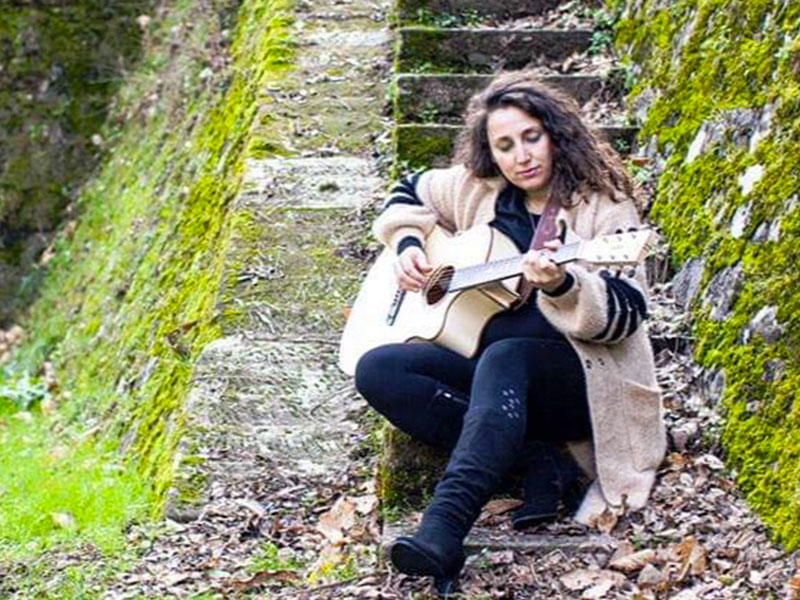 Silvia Porciani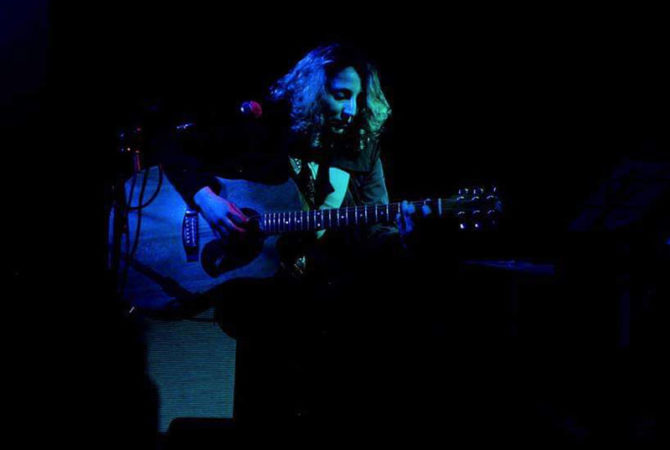 Nata a Livorno il 17/12/1980 studia chitarra classica per l'esame di ammissione al 5 anno di conservatorio nell'Istituto Pietro Mascagni e lo studio della chitarra acustica, elettrica, e armonia presso Percorsi musicali integrando la sua preparazione seguendo seminari di musicisti come; Massimo Varini, Tommy Emmanuel, Federico Malaman, Gaetano Fasano, Marco Collazzoni, Maurizio Chigurni, Antonio Lombardi e Armando Corsi, Paolo Delogu, Stefano Allegra. Sempre nello stesso anno (2004) collabora con la chitarrista Greta Merli in un progetto in duo partecipando anche al Festival della Letteratura e concerti per l'editore Comar 23 in alcune piazze siciliane. Dal 2011 inizia l'approfondimento della chitarra fingerstyle all'Accademia della Chitarra di Pontedera con Andrea Valeri.
ATTIVITÀ LIVE
Fingertyle John Silver duo (Cover ed inediti fingerstyle)
Pop Music Mog Girls duo (Cover di interpreti e cantautrici femminili dagli anni 60 ad oggi e inediti)
Blues Brothers and sister (Robben Ford tribute band)
ATTIVITÀ IN STUDIO
Nel 2011 pubblica il mini cd "Graffiti" per il progetto "Music For Life Eventi" che si propone di aiutare la ricerca contro il cancro.
Nel 2012 esce il singolo fingerstyle "Time to P.M." disponibile su spotify e video disponibile sul canale di "Fingerpicking.net".
Nel 2018 escono i singoli "Laky Star" e "Tra mare e tramonto" in collaborazione con Gionata Prinzo e disponibili su spotify, deezer, youtube e itunes. Il video ufficiale "Tra mare e tramonto" girato da Ambra Lunardi.
ATTIVITÀ DIDATTICHE
Tutor della didattica di Massimo Varini per il "Manuale di chitarra". Insegna presso Percorsi Musicali ed è socia, collaboratrice e insegnante del laboratorio musicale "Frequenze Alterne".
ATTIVITÀ TELEVISIVE
Musica in Onda (50 Canale), Speciale per voi (Telecentro 2)
TRASCRITTRICE
Dal 2010 al 2016 trascrive gli LP di Andrea Valeri (Maybe, Daydream, Race Around The World) disponibili online e venduti in tutto il mondo.
Nel 2018 ha trascritto la raccolta di brani inediti di Davide Andreozzi (Il personaggio nascosto) poi stampato da "Edizione Il Quadrifoglio".
2019 Attualmente in lavorazione le trascrizioni per LP del chitarrista percussivo Gionata Prinzo.
FIERE/DIMOSTRATRICE
DISMA 06
Music Wall Pizzighettone 18
Musica Expo Roma 18
Madame Guitar Tricesimo 18
STRUMENTI EKO UTILIZZATI
"Ho suonato la mia prima chitarra classica a 14 anni, era una eko! Ad oggi in particolare, adoro il suono delle nuove acustiche serie Evo e serie Mia ed amo ancora più ascoltarle attraverso il mio eko E-Amp. In un piccolo amplificatore e possibile ottenere un buon suono fedele e potente delle mie acustiche. Anche in esibizioni live."
Sito web: http://www.silviaporciani.netsons.org
Email: silviaporciani@yahoo.it
Faceboo: https://www.facebook.com/SilviaPorcianiPagina/
Instagram: https://www.instagram.com/silvia.porciani/?igshid=ppo5d6vvjjoi
Speedy plexy
Speedy hybrid
Speedy cocco
Speedy wood
Speedy plexy
Steve Tommasi signature
My django pick
Zyriab fluo
Zyriab slim
Wet soap bar
Saponetta
Tappik
PEDALI:
-TC ELECTRONICS delay flashback,
-TC ELECTRONICS reverb hall off fame,
-ELECTRO HARMONIX reverbholy grail
-TC ELECTRONICS choruzs3rd  dimension
-MXR distorsion÷ 104
– DUNLOP cry baby wha wha
– BOSS compressor Cs3
–  LOOP jamman
– ACUSTICA MIA IV d cv eq natural IV
– ACUSTICA Cole Clatk Fat Lady 2
– ELETTRICA 80's Blade Levinson R4 Stratocaster Transparent Purple Ash