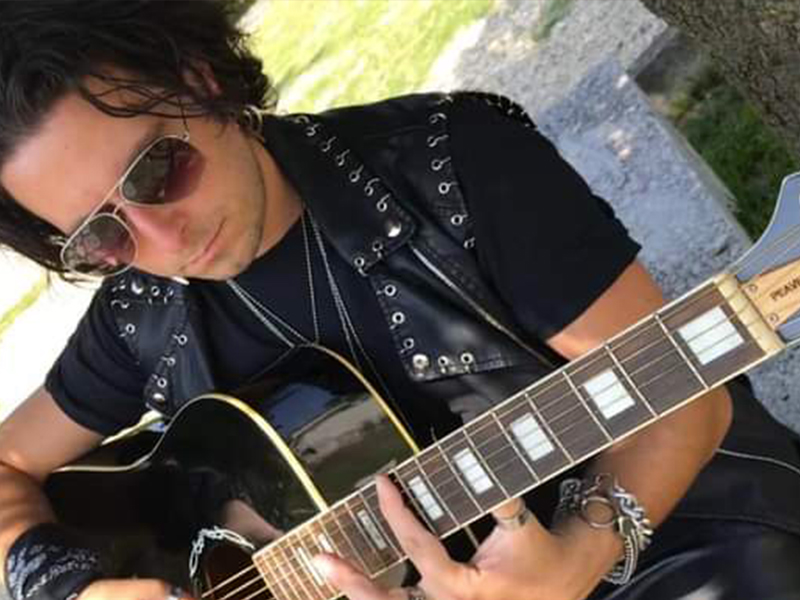 Mr.Jack Salvatore Vecchiariello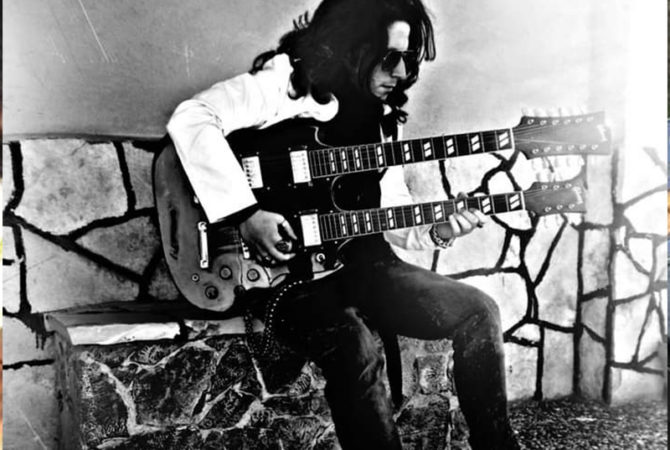 Mr. Jack, cantante/musicista, produttore discografico, compositore. Debutta con la band "Iron Heart", con i quali realizza due album studio ( The Angel nel 2006 ) & ( Mr. Jack nel 2010 ) ,e con gli stessi nel 2009 con la Quickstar Production a Baltimora negli USA lavorano per l'uscita dell'album "Rip Up" e nel 2011 con l'etichetta Tedesca "April Rain" per l'uscita dell'album "ARTISTS UNITED FOR A NEW REBORN" . Diversi i live in quegli anni, tra i più rilevanti i live con: Pino Scotto , J-AX , Subsonica , Ian Paice (Deep Purple) , Skanners , Joe Lynn Turner ( Deep Purple, Rainbow, Yngwie Malmsteen, Glenn Hughes, Bonnie Tyler,Cher, Lee Aaron, Riot, TNT, Nikolo Kotzev, Brazen Abbot ) . Ha collaborato con la Route to Hell (Agenzia di Eventi) con la quale realizza Eventi e Clinic a livelli internazionali per : Arthemis , Andy Martongelli , Michael Angel Batio , Marty Friedman (Megadeth , Cacophony ) , Edu Falaschi ( Angra , Almah ) , Gus G. ( Ozzy Osbourne , Firewind ) e molti altri. Compositore di Horror Soundtrack, realizza diversi lavori in studio: Diversi album, EP , Singoli ecc, collaborando con "Horror Italy" , "Italian Horror Show" e addirittura, presenta il video del singolo "Beyond The Door" (Uscito in Vinile e digitale) al "Cinecittà Horror Show".
Nel frattempo apre la Wanikiya Record (Etichetta Discografica e Ufficio Stampa)
Nel 2018 partecipa al progetto musicale internazionale "ROCKIN'1000" allo Stadio Artemio Franchi a Firenze diretto dal Maestro Beppe Vessicchio con Courtney Love (Hole) e altre special guest: Giacomo Voli (Rhapsody on Fire) – Saturnino – Cesareo (Elio e le Storie Tese) e altri grandi ospiti. Partecipa come tastierista special guest nell'album del chitarrista solista Edward De Rosa "Zeitgeist" insieme a: Giacomo Voli (Rhapsody on Fire) , membri degli Elegy Of Madness e altre special guest.
Nel 2019 esce "Long Road" , disco composto, registrato, scritto e mixato da Mr.Jack con grandi ospiti al suo interno: Freddy Delirio (Death ss – H.A.R.E.M. – Freddy Delirio and the Phantoms) Maestro Mistheria (Vivaldi metal project , tastierista di Bruce Dickinson degli Iron Maiden) Tomas Valentini (Skanners) Edward De Rosa , Steve Volta (Perpetual Fire, Pino Scotto) Raffaele Albanese ( From the Depth ) Mario Zeoli (Thirdston3) Marco Angelo & Alexander Layer. In collaborazione con : Metal Shock Finlandia, Metal in Italy e Italia di Metallo e con il quale vince il Disco D'Oro!
Entra a far parte del progetto "Enzo and The Glory Ensemble" del grande grande Enzo Donnarumma (Come cantante, chitarrista e Batterista) insieme a grandi artisti come: Marty Friedman (Megadeth, Cacophony), Kobi Farhi (Orphaned Land ), Ralf Scheepers (Primal Fear, Gammaray), Mark Zonder (Fates Warning, Warlord), Gary Wehrkamp & Brian Ashland (Shadow Gallery), Nicholas Leptos (Warlord, Arrayan Path), Derek Corzine & Amulyn Braught Corzine (Whisper from Heaven), David Brown (Metatrone), Alessandro Battini (Dark Horizon),Philip Bynoe (Steve Vai, Mark Boals, Terry Bozzio Official, Tony MacAlpine, Slash, Nuno Bettencourt)
Maria Londino e Francesco Romeggini (S91), Claudia Coticelli e Clara People.
http://mrjackofficial.wixsite.com/mrjack
mrjackrth@libero.it
ZIRIYAB Standard,
HEART Standard
EASY Standard
Fender Frontman 212R
Marshall mg100hcfx
Marshall 1960av
Gibson Les Paul Classic
Double Neck Gibson
Peavy Acoustic Jack Daniel's