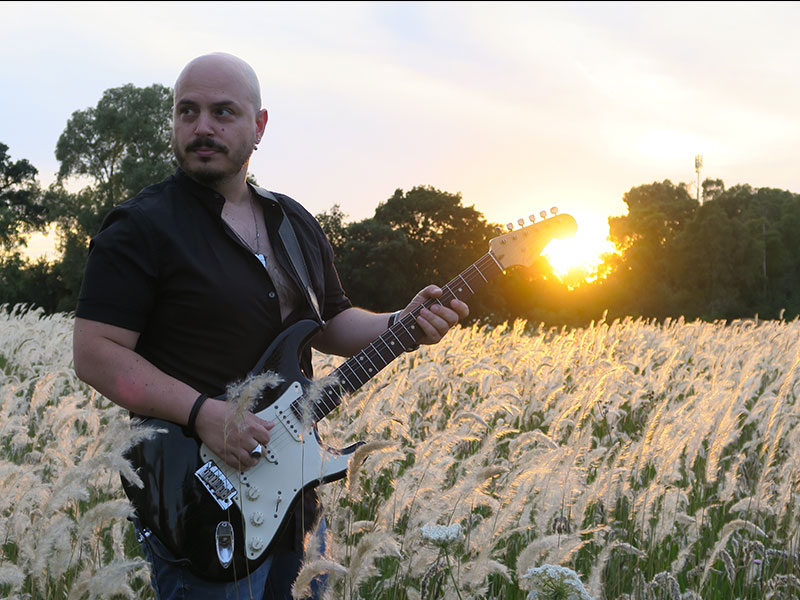 Giuseppe Michelangelo Di Bono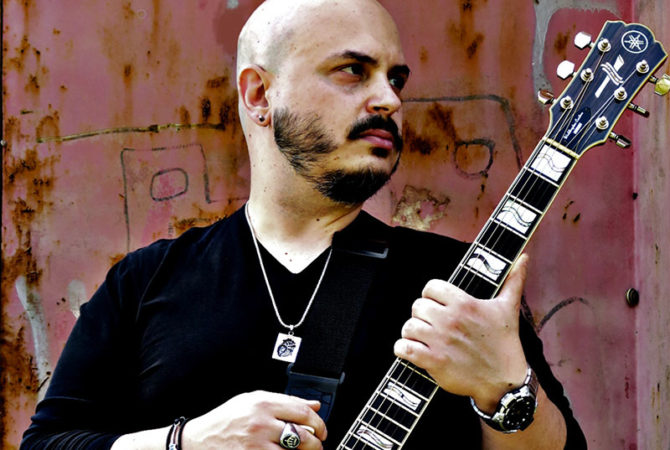 Giuseppe Michelangelo Di Bono nasce a Romano di Lombardia (BG) il 20-11-76. Attualmente risiede a Latina.
Ha studiato nel'96 presso il CPM di Napoli, in seguito con Mimmo Langella (San Remo, G.I.T.).
Trasferendosi poi nel Lazio ha studiato al Saint Louis College of Music (Roma) con Antonio Affrunti (T.Rivale), Nico Stufano (Rai, Malgioglio, Casale).
Ha completato gli studi con armonia, solfeggio, lettura, improvvisazione, arrangiamento.
Si interessa di vari stili quali Pop, Progressive, Rock, Blues, Funk, Classica.
ha lavorato a sonori prodotti da Medusa Film e Mediaset. Ha collaborato con Nex#1 (Gigi DíAlessio, Radio Deejay), Giordana Angi (Festival di San Remo).
Ha suonato in tour con Miss Italia Lazio 2003 con orchestre del centro Italia, facendo da spalla a comici Zelig quali Oscar Biglia, Antonello Costa, Marzocca.
Inoltre, ha suonato in orchestra per le selezioni semifinali per "Ti Lascio Un Canzone".
Ha collaborato con Bobby Posner – The Rokes.
E' redattore Didattico per MUSICOFF.com scrivendo articoli basati sul Timing, sulla coordinazione e conoscenza dei propri movimenti…
Inoltre, scrive articoli sull'arrangiamento e improvvisazione Rock e Pop e Progressive.
Insegna e registra nel suo studio privato, realizza video e tiene seminari nei locali e nelle scuole.
Ziryiab Standard in Kevlar, in Acetalica, in Metacrilato
Ziryiab mini in Kevlar, in Acetalica
Marshall 1959 SLP100 Head
Bogner 212c Cab
Pedals:
MXR Evh Phase90, EH MemoryMan, Mxr Zack Wylde Overdrive
Bogner Ecstacy Blue, Bogner Burnlay, Eric Johnson FuzzFace Dunlop.
Fender Stratocaster Custom Shop Closet Classic Pro
Yamaha Weddington Custom 91′
Classica e Acustica Takamine Limited Edition